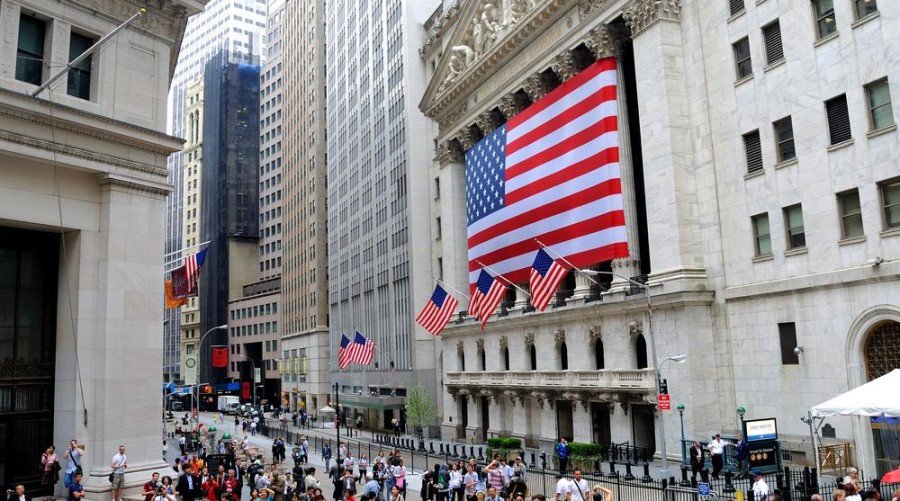 The U.S. stock exchanges traded on Monday with heavy losses. Investors were disappointed that a massive stimulus package to help the U.S. economy through the corona crisis has died again in the Senate.
Republicans and Democrats are still baffling about the exact distribution of a total of $ 2 trillion in state aid.
The Dow-Jones index ended 3 percent lower at 18,591.93 points. Earlier in the day, the gauge slipped nearly 5 percent in the minus, causing the Dow to lose all price gains since President Donald Trump's election as U.S. President in 2016.
The broad S&P 500 dropped 2.9 percent to 2,237.40 points, and the Nasdaq technology exchange lost 0.3 percent to 6,860.67 points.
Sentiment on Wall Street was supported by a new Federal Reserve support program for the U.S. economy. However, the lack of an agreement in U.S. politics on the government package further fueled fears of a global recession as a result of the corona pandemic.
Boeing was once again in the spotlight with a plus of over 11 percent. The aircraft manufacturer suspends the dividend and stops share purchases to protect its buffers. It has also been decided to discontinue certain production in Puget Sound temporarily.
The crisis has hit the aviation sector very hard, and the share of Boeing has plummeted by 70 percent since the beginning of February. Incidentally, investment bank Goldman Sachs stuck a buying advice on Boeing by the expectation that the company has had the worst.
Car manufacturer Ford Motor (minus 7.4 percent) announced that it would shut down factories in India and South Africa, among others, because of the outbreak. Factories in North America and Europe had previously been shut down.
Home furnisher Bed Bath & Beyond will close most of its stores over the next two weeks, dropping nearly 11 percent. Toy manufacturer Hasbro further announced that the first quarter was going quite well and supplies backlogs will be caught in April. Hasbro won 12.5 percent.
The euro was worth $ 1.0720, against $ 1.0729 at the close of European stock markets earlier today. A barrel of American oil rose 4.2 percent in price to $ 23.57. Brent oil cost 1 percent more at $ 27.26 a barrel.