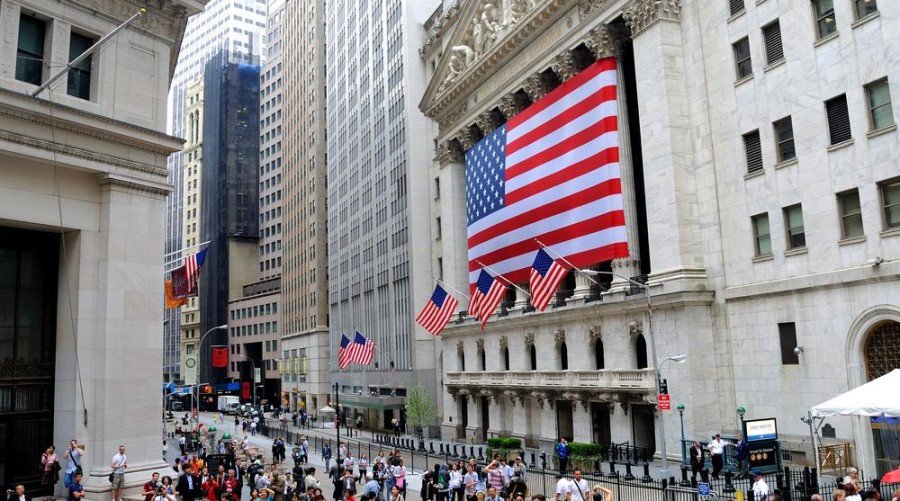 The stock exchanges in New York went out again on Friday with heavy losses. Investors remained nervous, even after the announced measures by governments and central banks in the fight against the corona crisis.
The Federal Reserve, in collaboration with other central banks, went a step further on Friday. The US central bank umbrella wants to curb the crisis in dollar finance using interventions.
The Dow-Jones index closed the session 4.6 percent lower at 19,173.98 points. The broad S&P 500 dropped 4.3 percent to 2,304.92 points, experiencing the most significant weekly decline since 2008. Technology exchange Nasdaq lost 3.8 percent to 6879.52 points.
US Treasury Secretary Steven Mnuchin called on Congress to agree to a widespread stimulus for the economy as soon as possible. The White House would like to pump $ 1 trillion into the economy, with support for citizens and businesses.
Boeing lost 2.8 percent after being punished earlier this week due to concerns about the virus's impact on the airline industry. The aircraft manufacturer would consider major cost interventions to deal with the crisis. Boeing has already requested billions in aid from the government.
United Airlines did show some recovery after the previous price drop this week. The stock won 15 percent. Society is also forced to cut more and more flights and possibly even jobs. Indeed, if emergency support is not forthcoming, jobs will soon be at risk. Industry peer Southwest Airlines (plus 3.5 percent) was also among the winners.
The revival also applied to casino companies such as MGM Resorts (plus 18 percent), which are also suffering considerably from the virus outbreak because casinos such as in gambling paradise Las Vegas are closed.
Tobacco manufacturer Altria, producer of Marlboro, announced that CEO Howard Willard is infected with the coronavirus and is on temporary sick leave. The company closed a factory in Virginia after a second employee became infected. Altria lost nearly 8 percent.
A barrel of American oil cost 11 percent less at $ 22.43 after a previous rebound. In a week, the price dropped by 29 percent. That was the most significant weekly drop since 1991. Brent got 3 percent cheaper at $ 27.62 a barrel. The euro was worth $ 1.0665, compared to $ 1.0673 at the close of the European stock markets.