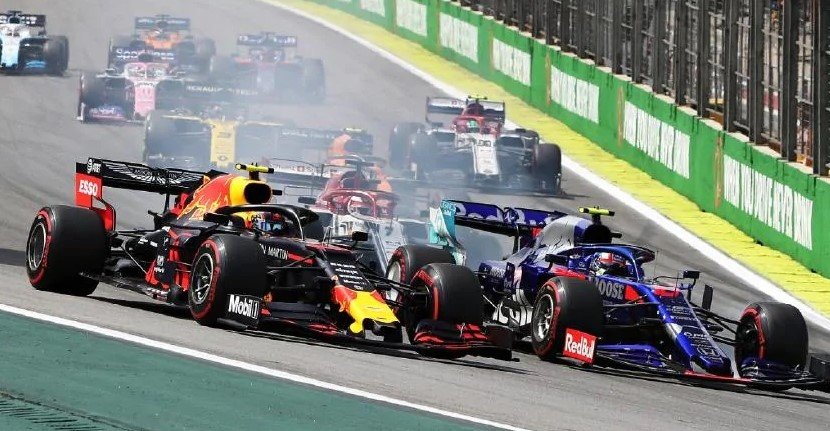 Max Verstappen has started the final weekend in Formula 1 well. The Red Bull driver drove the fastest lap in his Red Bull during the first free practice for the Abu Dhabi Grand Prix.
He clocked 1.37.378 at Yas Marina circuit and was 34 thousandths faster than the Finn Valtteri Bottas in his Mercedes. Frenchman Esteban Ocon was third fastest in his Renault. He admitted to Verstappen for more than a second.
World champion Lewis Hamilton made his return to Mercedes after ten days of mandatory isolation. He had tested positive for the coronavirus and had to skip the Sakhir Grand Prix. The Briton, who already secured his seventh world title in Turkey this year, set the fifth-fastest time in training.
The German Mick Schumacher made his first Formula 1 meters in the Haas F1 car. The son of Formula 1 legend Michael Schumacher will be a regular driver in the American team next year. He still had to find his way, judging by his eighteenth time in practice, almost 4 seconds slower than Verstappen.
Verstappen is still in a battle with Bottas for second place in the championship. The Finn is 16 points ahead of the Dutchman.
Sergio Pérez set the seventh-fastest time in the first practice. The Mexican, who celebrated his first victory last week in the Grand Prix of Sakhir in his tenth year as a Formula 1 driver, has to start at the back on Sunday in his final race as a Racing Point driver.
He has to move more than fifteen places back in the starting grid because he has to replace parts of his engine.