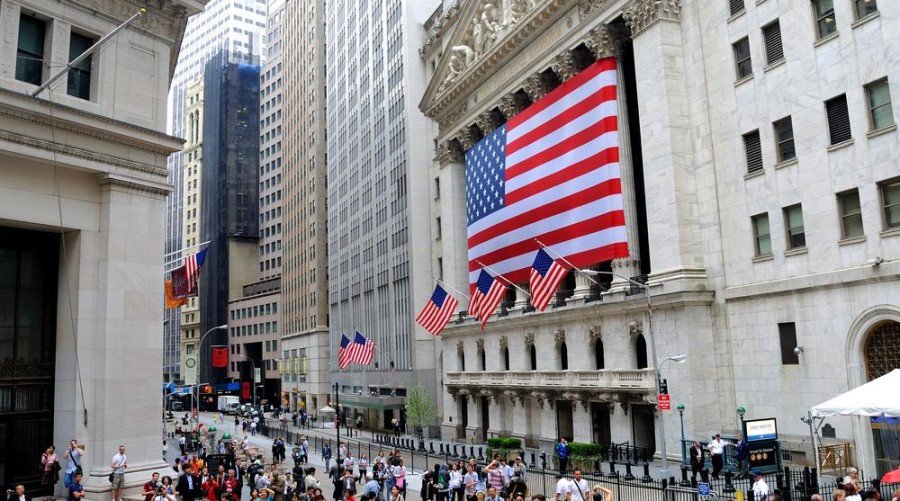 The US stock markets started the new trading session on Wednesday with small gains. The focus on Wall Street is mainly on the banking sector after quarterly results from Goldman Sachs, Bank of America and Wells Fargo.
Furthermore, the focus remains on the developments surrounding the corona outbreak and a possible support package for companies.
Shortly after the opening bubble, the Dow Jones index was slightly higher at 28,687 points. The broadly composed S&P 500 gained 0.2 percent to 3,519 points, and tech exchange Nasdaq gained 0.4 percent to 11,913 points.
Health insurer UnitedHealth (minus 2.3 percent) has also looked at the books. There are also rumours that oil company ConocoPhillips is planning a takeover of exploration company Concho Resources. The price of the latter company shot up more than 10 percent, ConocoPhillips lost almost 1 percent.
Eli Lilly also managed to draw attention to herself. The pharmaceutical company has halted research into a possible treatment for Covid-19 because concerns have been raised about the drug's safety. For the time being, therefore, no new participants are being recruited for the clinical tests. The share fell 0.2 percent.
There was also positive news in the pharmaceutical companies' fight against the coronavirus. Moderna (plus 0.4 percent) said that a candidate vaccine from the company is eligible to apply for a license from the European Medicines Agency (EMA).