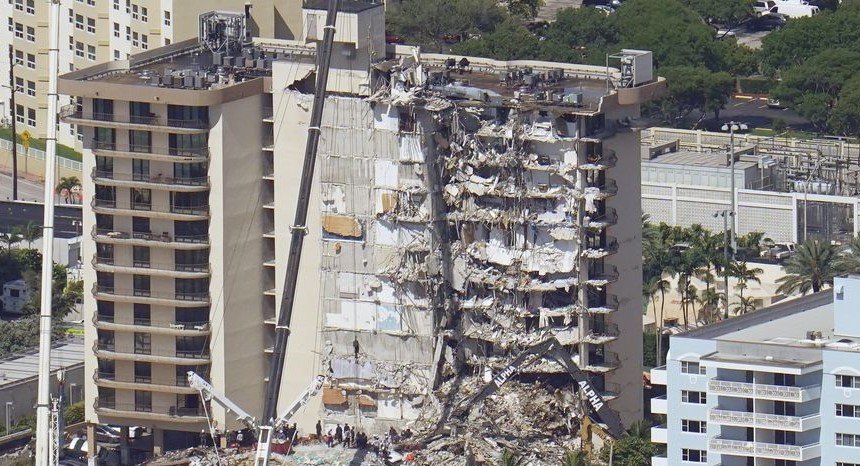 After two weeks of searching for survivors of the collapse of an apartment building in Surfside, near Miami, United States, rescuers are giving up hope. They are now concentrating on finding and recovering victims' bodies. That could be 84 more.
The announcement from fire chief Ray Jadallah is not unexpected. The chance that someone is still alive after two weeks is minimal. In addition, the fire chief explained, the floors have collapsed in such a way that they now lie on top of each other like pancakes.
This means that there is little or no space between the rubble where someone could survive.
On Thursday, the workers switched to a salvage operation. In doing so, they move away from the trained dogs and sonar equipment that track survivors. The fire chief indicated that he would proceed 'with the same intensity' and 'cautiously'.
Shortly after the collapse on June 24, two people were pulled alive from the rubble. Since then, 54 bodies have been recovered. However, 86 residents are still missing. On Saturday, the rest of the apartment building was demolished with explosives amid fears of further collapse from Tropical Storm Elsa.