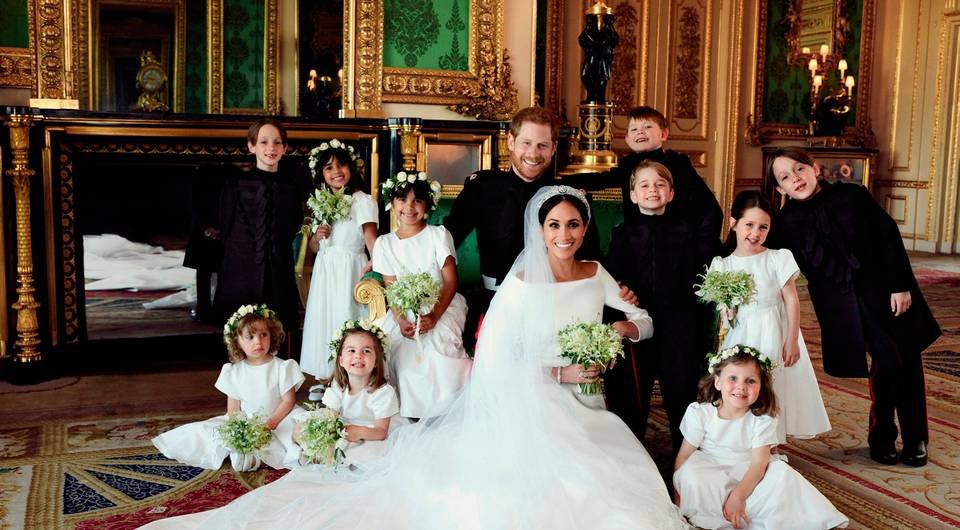 British Royal Family Shares Official Wedding Photographs Meghan and Harry. The British royal family has published three official wedding photos of the wedding of Prince Harry and Meghan Markle. Photographer Alexi Lubomirski captured the images, reports Week News.
Two photographs are group photographs of the family and the bride's children. They were made Saturday in Windsor Castle, after the ride in a carriage.
The newlywed couple also shares a photo: this is black and white.
On social media, Kensington Palace writes: "The Duke and Duchess want to thank everyone who was involved in the wedding and feels very happy that they could share their day with all the people who were in Windsor or watch the ceremony on television."