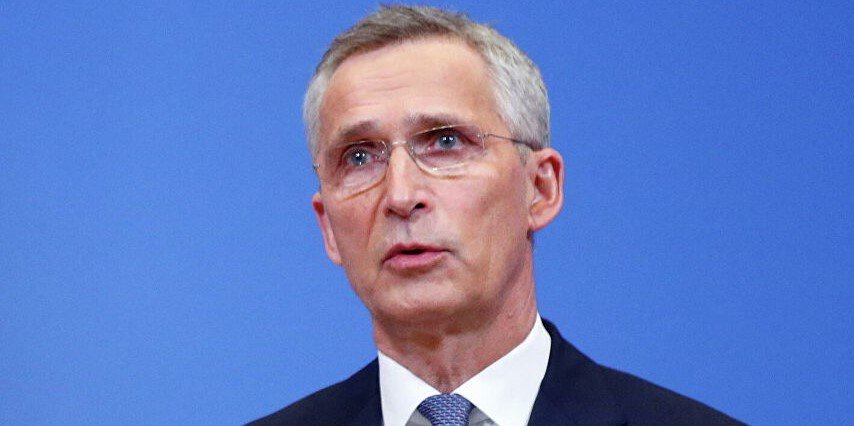 Despite claims by Russia that it is withdrawing some of its troops from the Ukrainian border, the West continues to take a wait-and-see attitude. "Moving troops does not mean they are being withdrawn," NATO Secretary-General Jens Stoltenberg said at the start of the Western military alliance meeting.
Today, Russia's defence ministry released images of tanks and other military equipment to be withdrawn from Crimea, the peninsula south of Ukraine annexed by Russia in 2014. More troops will be withdrawn in the coming days, Russia said.
Russia and Belarus also emphasize that all Russian soldiers will leave Belarus once their joint military exercises are over.
This probable troop reduction is not making any impression on the West for the time being. On the contrary, US President Joe Biden continues to warn of an imminent invasion and NATO, the western military alliance, continues to adopt a wait-and-see attitude.
Several member states and NATO Secretary General Stoltenberg point out that Russia is not phasing out its troops but is still building them up around Ukraine. "Seeing movements of troops and tanks does not confirm that they are actually withdrawing," Stoltenberg said at the start of a meeting of NATO defence ministers in Brussels. "They (Russia, ed.) have always moved troops back and forth."
"If they really start to pull back, then we'll welcome that," Stoltenberg said. But he again warned that Russia still has the capacity to invade Ukraine without warning.
Meanwhile, the Kremlin, the office of Russian President Putin, has responded positively to statements by US President Biden, who said he is ready to negotiate with Russia. At the same time, it is emphasized that Putin also continues to advocate for negotiations.