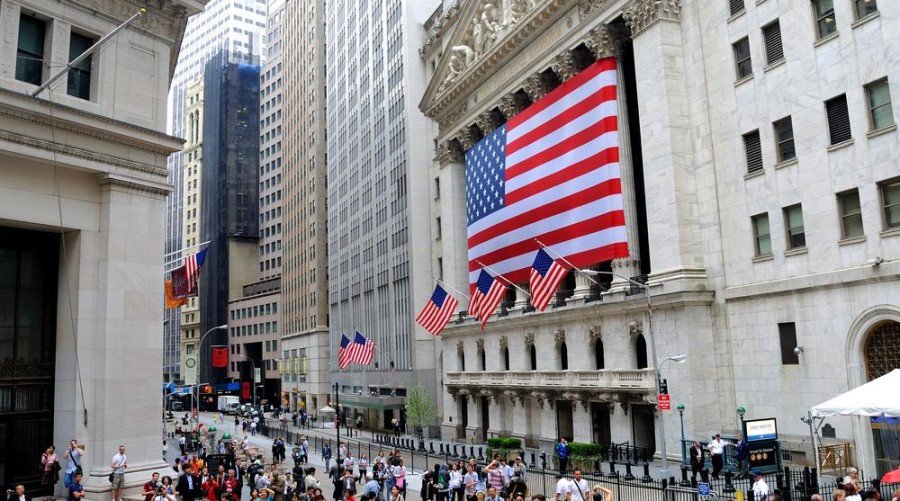 The stock exchanges in New York opened with a profit on Thursday. Investors process quarterly results from central banks Bank of America and Citigroup, asset manager BlackRock and snack and soft drink producer PepsiCo.
In addition, better-than-expected data on US retail sales and benefit claims came in. Attention also continues to turn to the digital coin trading platform Coinbase, which made its debut on Wall Street on Wednesday.
Bank of America (minus 1.9 percent) saw its profit in the first quarter double compared to last year. The bank benefited from soaring stock prices and, like its competitors, released a lot of money from reserves that had previously been set aside for loans that might not be repaid due to the corona crisis. Citigroup climbed 1.4 percent thanks to better-than-expected results.
Shortly after the start, the Dow Jones index recorded a plus of 0.7 percent at 29,642 points. The broad S&P 500 also climbed 0.7 percent to 4154 points, and the Nasdaq technology exchange rose 1.1 percent to 14,014 points.
Coinbase was up 4 percent. The largest US trading platform for crypto coins such as bitcoins briefly reached a value of more than 100 billion dollars on Wednesday.
Retail sales in the United States were up nearly 10 percent in March from a month earlier, aided by the government's corona check checks to households. Also, weekly benefit claims declined more sharply than expected. The US industry continued to produce more in March than a month earlier.
There was also takeover news. Medical device maker Thermo Fisher Scientific acquires PPD for $ 17.4 billion, which is active in drug testing, among other things. The PPD share jumped more than 7 percent. Thermo won 2.5 percent.
Finally, computer maker Dell Technologies posted a plus of 4.6 percent. Dell will split off its majority stake in cloud company VMWare. This creates two completely separate listed companies. The deal allows Dell to raise billions to reduce its high debt.