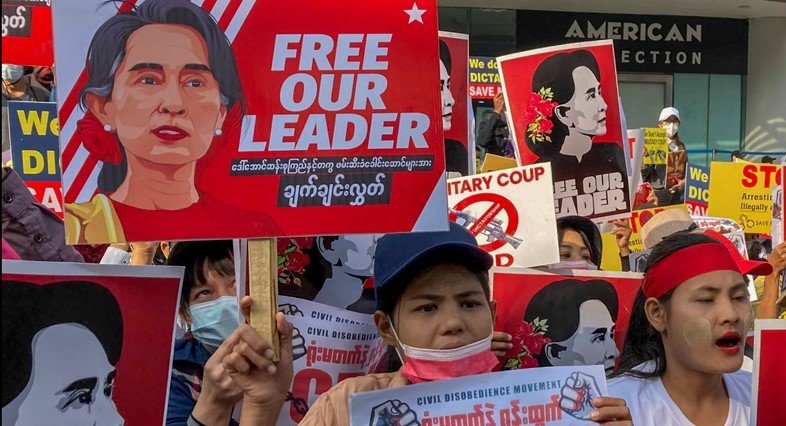 Opponents of Myanmar's military rulers have announced that they will form a "national unity government".
In it, expelled MPs, protest leaders and people from ethnic minorities take place to end military rule and restoring democracy.
The military seized power on February 1 and imprisoned government leader Aung San Suu Kyi, among others. The Nobel Prize winner had won the election in November, according to the military with fraud. The detained politician is also on the list of members of the unit government and is said to be aware of it.
The country has been the scene of large-scale protests in recent months, which have been brutally crushed. Security forces have killed more than 700 people, according to local organizations.
Political leaders of Suu Kyi's party, among others, are trying to make it clear to the world that they are the legitimate authority. They seek international support and recognition, as happened with the Venezuelan opposition leader Juan Guaido. "We are the democratically elected Myanmar leaders," said Sasa, the minister of international cooperation in the unity government.
"Please welcome the people's government," said veteran activist Min Ko Naing in a video announcing unity government. He recognized that much remains to be done. "We are trying to get this off the ground and will have to sacrifice a lot." The military junta, against which Western countries have imposed sanctions, has not yet responded. The generals reject any form of foreign interference.