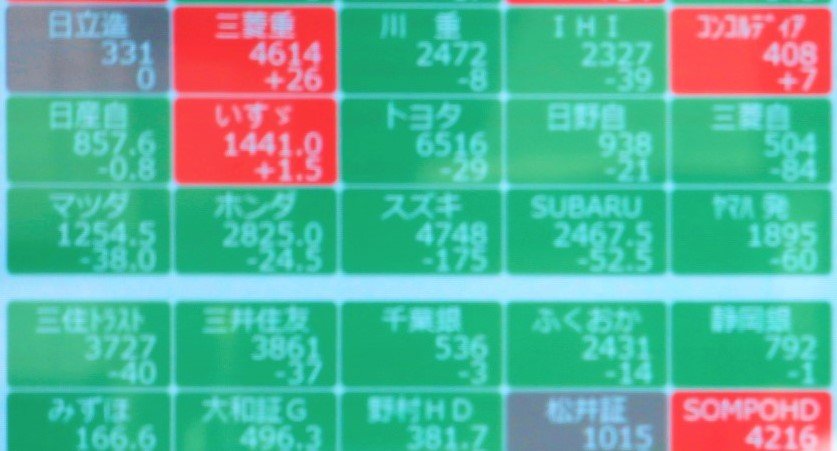 The Tokyo stock market plunged sharply on Tuesday. In addition, a sharp rise in oil prices further fueled inflation concerns. However, investors seem less and less convinced that the rise in the general price level is only a temporary phenomenon, as central bankers expect.
A proposal by the new Japanese Prime Minister Fumio Kishida to increase the tax on profits made from the sale of real estate or shares also caused price pressure.
Japan's main index, the Nikkei 225, ended up 2.2 percent lower at 27,822.12 points. Data from Jibun Bank showed that activity in Japan's service sector contracted for the twentieth straight month in September. Fast Retailing, a heavyweight in the Nikkei, plunged nearly 7 percent. In addition, the Japanese owner of clothing chain Uniqlo saw sales fall by almost 20 percent last month. The tech companies were also under pressure in the wake of the heavy price losses at American peers. Tech investor SoftBank fell 4 percent.
The Shanghai stock exchange remained closed due to a long holiday period in China. In Hong Kong, the Hang Seng index was down 0.1 percent in the meantime. Trading in the Evergrande share is still at a standstill. On Monday, trading was halted pending important news about the financially troubled group. According to Chinese state media, the Chinese real estate group Hopson Development would like to take a majority stake in Evergrande's real estate division.
Evergrande's debt problems now seem to be spreading to other Chinese real estate companies. Credit bureau Fitch lowered its rating for Fantasia. That Chinese real estate group missed an interest payment on a bond. S&P Global Ratings also reduced the credit rating for industry peer Sinic Holdings. Trading in the Sinic share has been halted since September 20, and Fantasia has not been able to trade since September 9.
In Sydney, the All Ordinaries fell 0.4 percent. Investors processed the Australian central bank's decision to leave interest rates unchanged. Australian oil companies gained ground following the decision by oil cartel OPEC and its allies to stick to existing plans for a gradual increase in oil production. As a result, oil prices, as well as gas and petrol prices, have risen sharply in recent times.