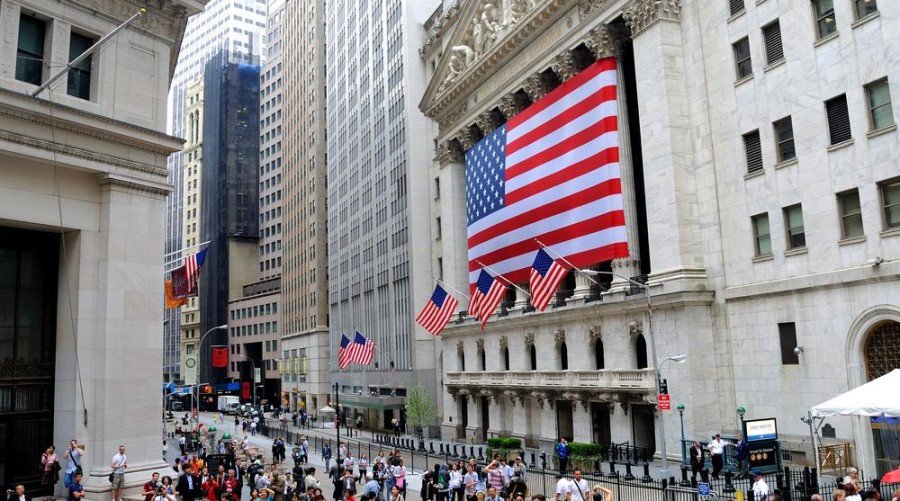 Stock markets in New York rose slightly on Monday after last week's share price losses. However, investors took it easy in anticipation of the important US inflation figure due to be released on Tuesday.
Last week, interest rate fears returned to stock markets after many Federal Reserve officials, including Chairman Jerome Powell, warned that interest rates may need to be raised further to bring stubborn inflation under control.
Although inflation has cooled off recently, this is mainly due to the fall in energy prices. So-called core inflation, which does not consider the volatile energy prices, remains high. A disappointing inflation figure is expected to put price pressure on the stock markets. Economists expect consumer prices in the world's largest economy to rise 6.2 percent in January from a year ago.
Nor is the earnings season on Wall Street over yet. Later in the week, soft drink producer Coca-Cola, food maker Kraft Heinz and Restaurant Brands International, the parent company of Burger King, will also publish figures. Agricultural vehicle maker Deere also opens the books.
Shortly after the start of trading, the Dow Jones index recorded a plus of 0.2 percent at 33,938 points. The broad S&P 500 rose 0.3 percent to 4,103 points. The Nasdaq rose 0.5 percent to 11,778 points. The tech gauge fell more than 2 percent last week, suffering the biggest weekly loss since December.
Meta Platforms climbed 2 percent. The British business newspaper Financial Times reported that Facebook's parent company is preparing a new round of layoffs. This comes on top of the 11,000 layoffs that the company, which is also behind Instagram and WhatsApp, announced in November. CEO Mark Zuckerberg already said he wanted to make 2023 the year of efficiency.
XPO lost 0.1 percent. Analysts at Morgan Stanley downgraded the US transportation company after disappointing results.
Lyft was up 1 percent. After severely disappointing results and prospects, the taxi service saw more than a third of its market value evaporate on Friday.
The euro was worth $1.0677 against $1.0672 on Friday. Oil prices fell after the strong rally last week. That rise followed Russia's announcement to cut oil production in response to Western sanctions. As a result, a barrel of US oil cost 1.4 percent less at $ 78.62, and Brent oil became 1.3 percent cheaper at $ 85.26 a barrel.