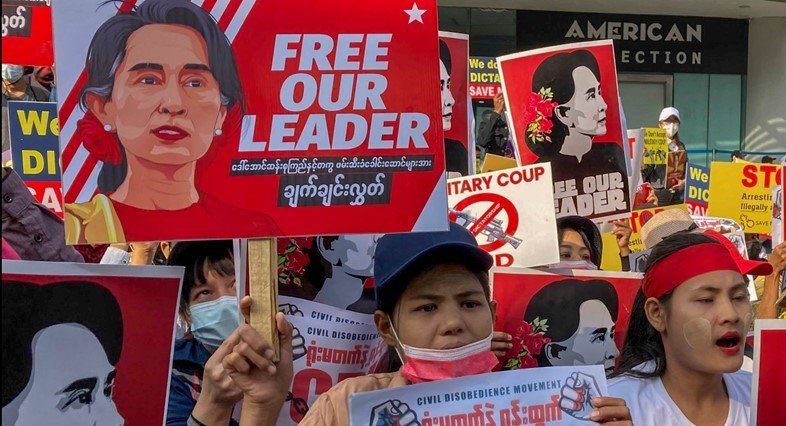 At least five people were killed in Myanmar on Monday in protests against the coup. Protesters took to the streets again after at least 44 protesters were killed the day before.
It was the deadliest day since the start of the demonstrations against the junta.
Witnesses say people were shot in two different locations on Monday. That would have happened in the cities of Myingyan and Aunglan. A protester in the latter place is said to have been shot in the head. Witnesses also report that several dozen people were injured in the two cities.
Demonstrations have been held daily in Myanmar since the February 1 coup. The security services are cracking down. More than 120 people have now been killed, the Myanmar organization Assistance Association for Political Prisoners (AAPP) reports.
Despite the rising death toll in the streets, the Myanmarese continue to express their dissatisfaction with the coup d'état by the army. The military claim that last year's elections were fraudulent but have not proven this to date.